Penguin Treasure One Pot Of Two Cups Travel Tea Set
Regular price
Sale price
$79.90 USD
Unit price
per
This Travel Tea Set is a symbol of seniority in the company office, and every teacher and doctor likes it very much, it is not just a set of tea sets. Great for use Outdoors, on Cruise Ships. It is a source of protection, support and love. It is an expression of the tea lovers' love for themselves, their friends, their elders, and their relatives.
A stunningly beautiful ceramic tea set for those who want the perfect brew, renowned for its beauty and art. You can choose from three styles.
Features:
✔️This is a high-end tea set in terms of quality, style, production technology, aesthetic value, etc., which well reflects the perfect combination of practicality, cultural value and artistic value.

✔️Its color change, the sound of its name, and the legendary story behind it will bring you pleasant thinking and enjoyment. You will begin to enjoy every nuance of the tea's taste and aroma.

✔️ When drinking tea alone, without interruption, you can easily calm down and focus on the tea. At that time, you will also find that your emotions are sublimated with the rise of the tea fragrance. The fragrance of its fragrance, the sweetness of its taste, the sweetness of tea, its beauty, its color changes, its pleasant name, and the legendary stories behind it will all bring you pleasant thoughts and enjoyment.

✔️Penguin Treasure one pot of two cups travel tea set is made in bright colors, it is perfect for long-term use and the design will not fade. It has a ceramic material that is not easy to accumulate bacteria. Can purify water and sterilize. Elegant in style, practical and artistic value, it is world-renowned and has always been loved by tea lovers. Perfect as a gift for family and friends.
Includes:2 Tea Cups,  1 Teapot, 1 Storage Bag
Product style: White, Black, Emerald Green
Product Measurements(cm):
*This data was obtained from manually measuring the product, it may be off by 1-2 INCH (2-3CM).
Share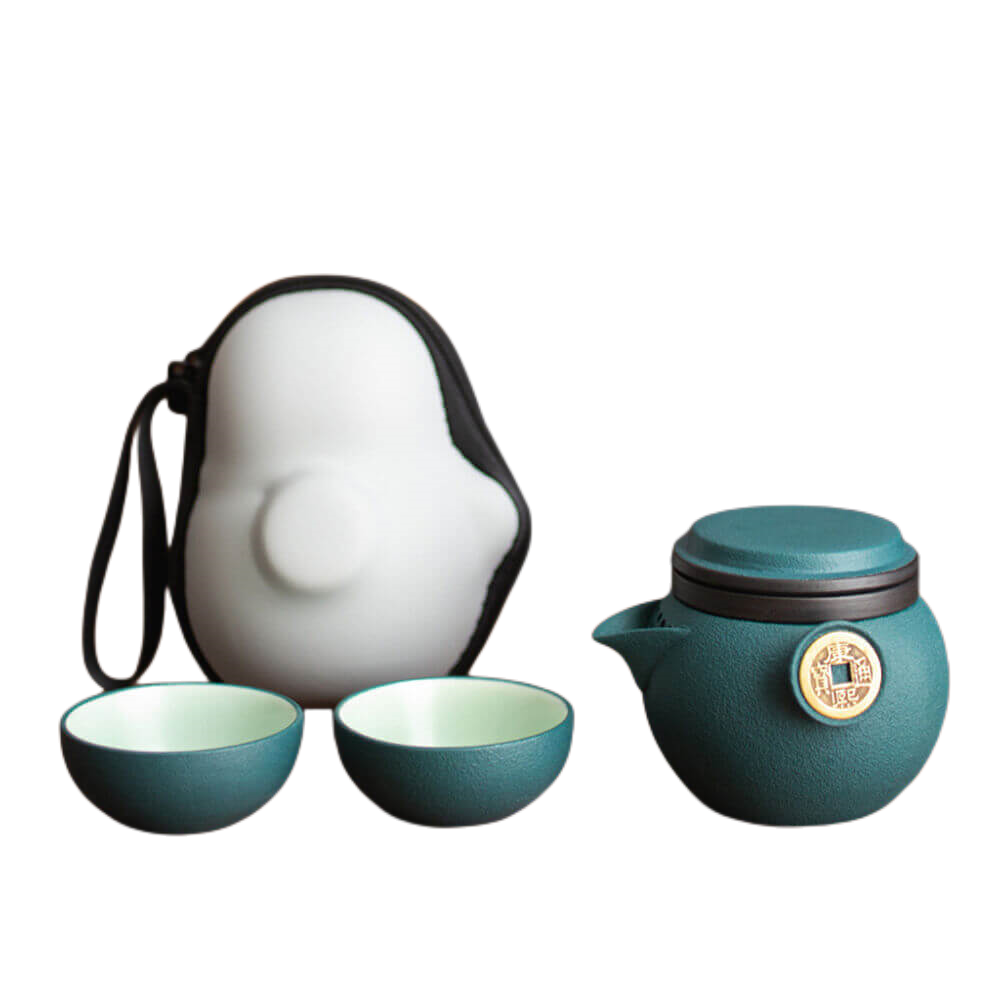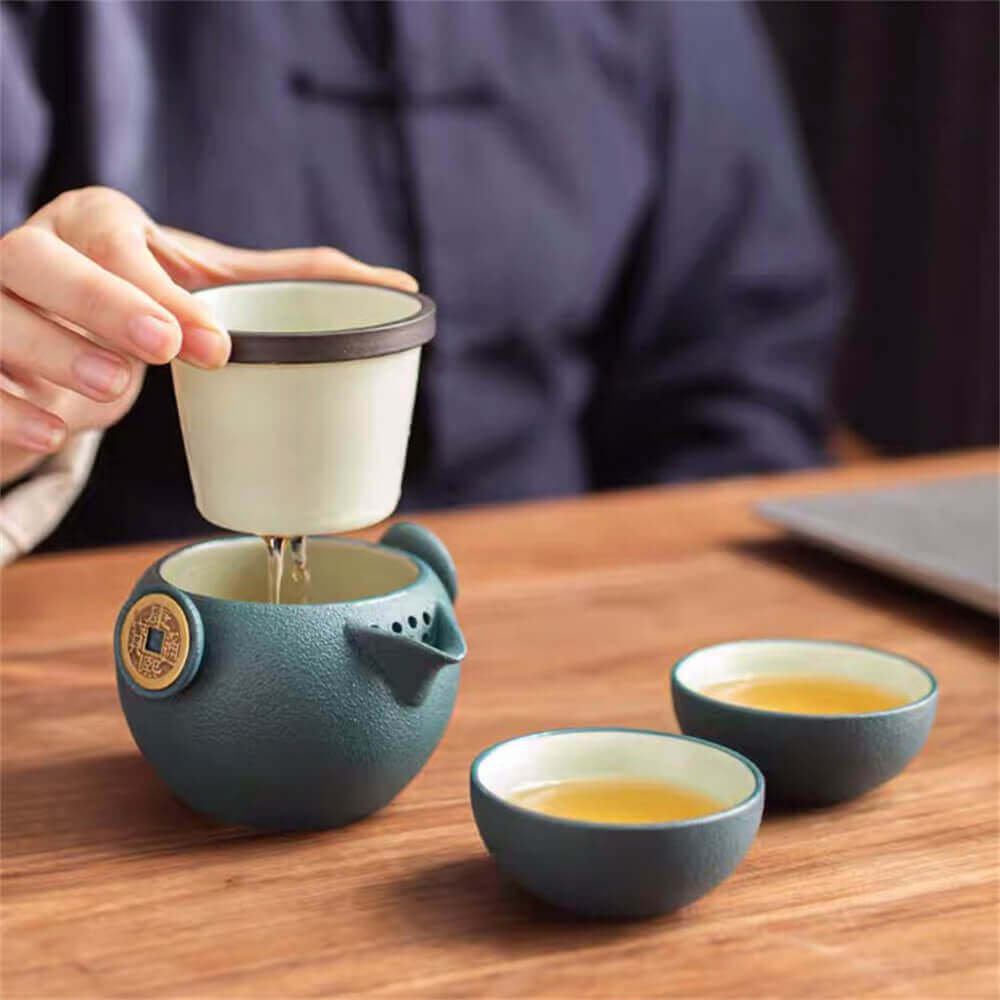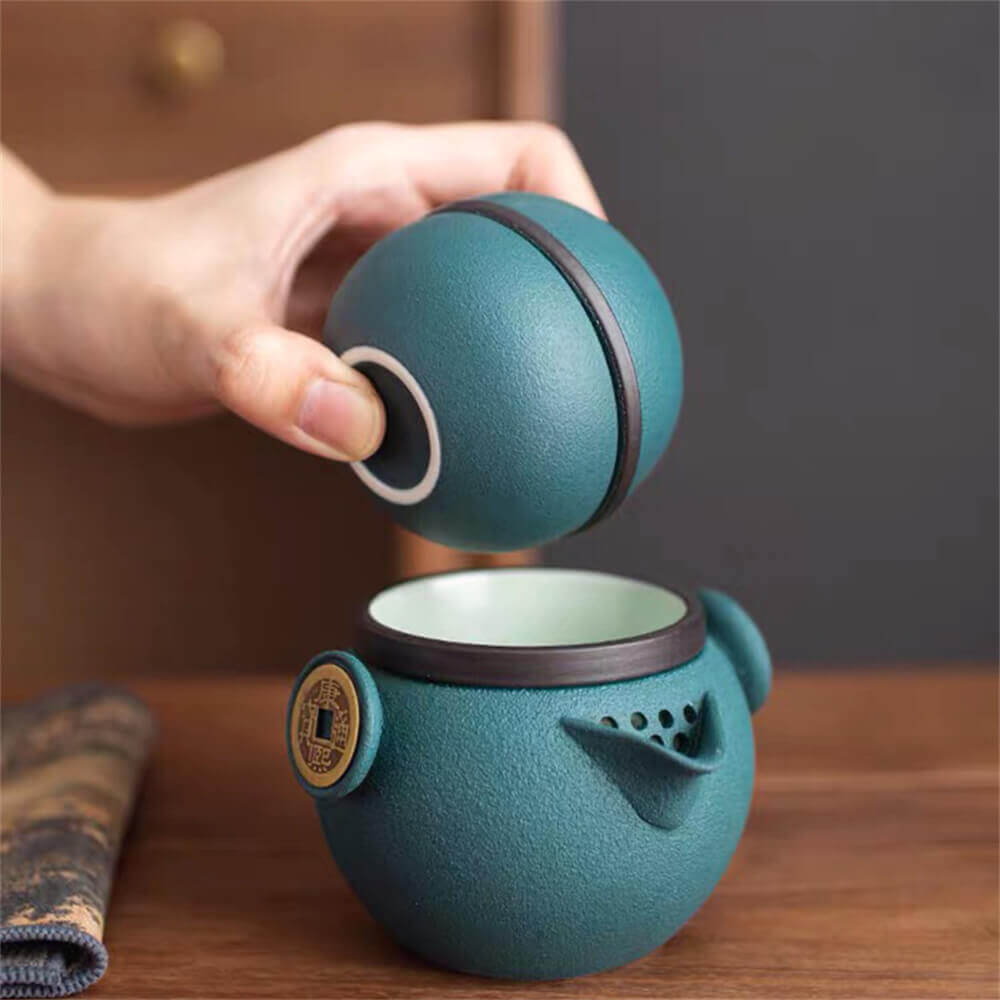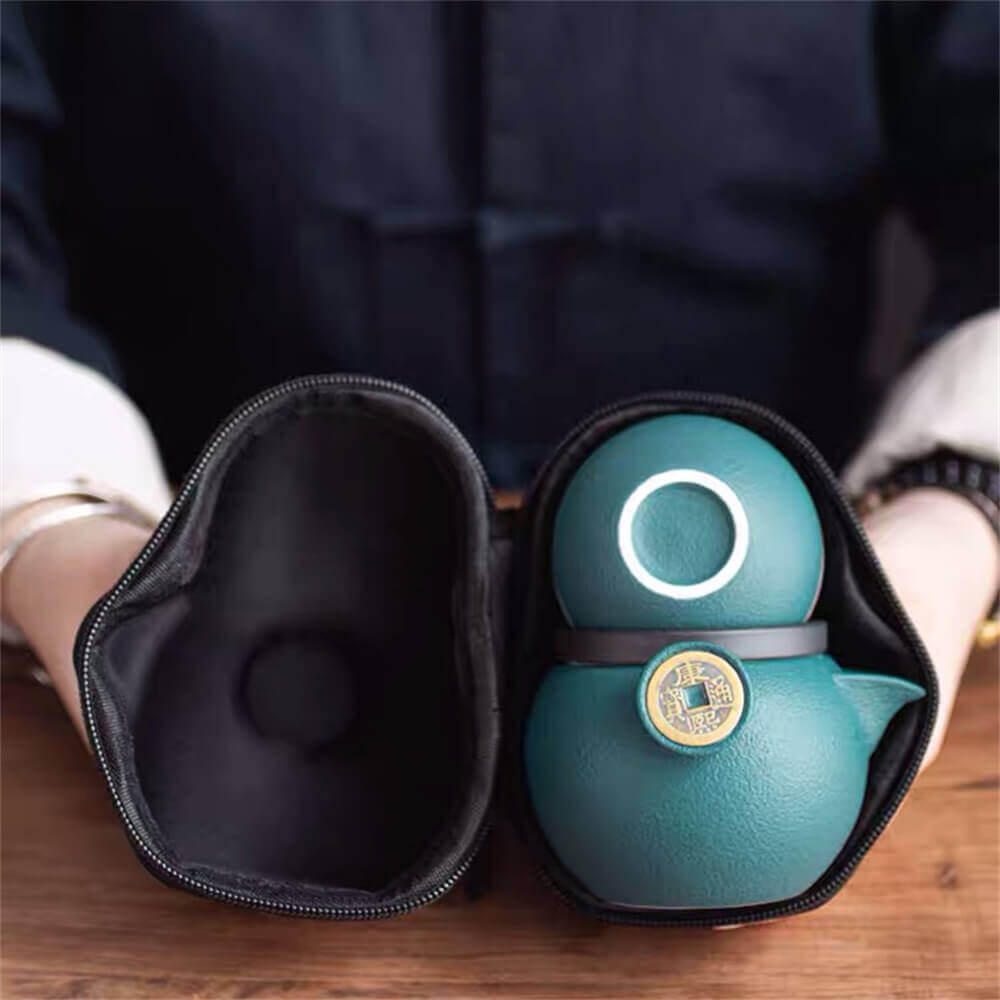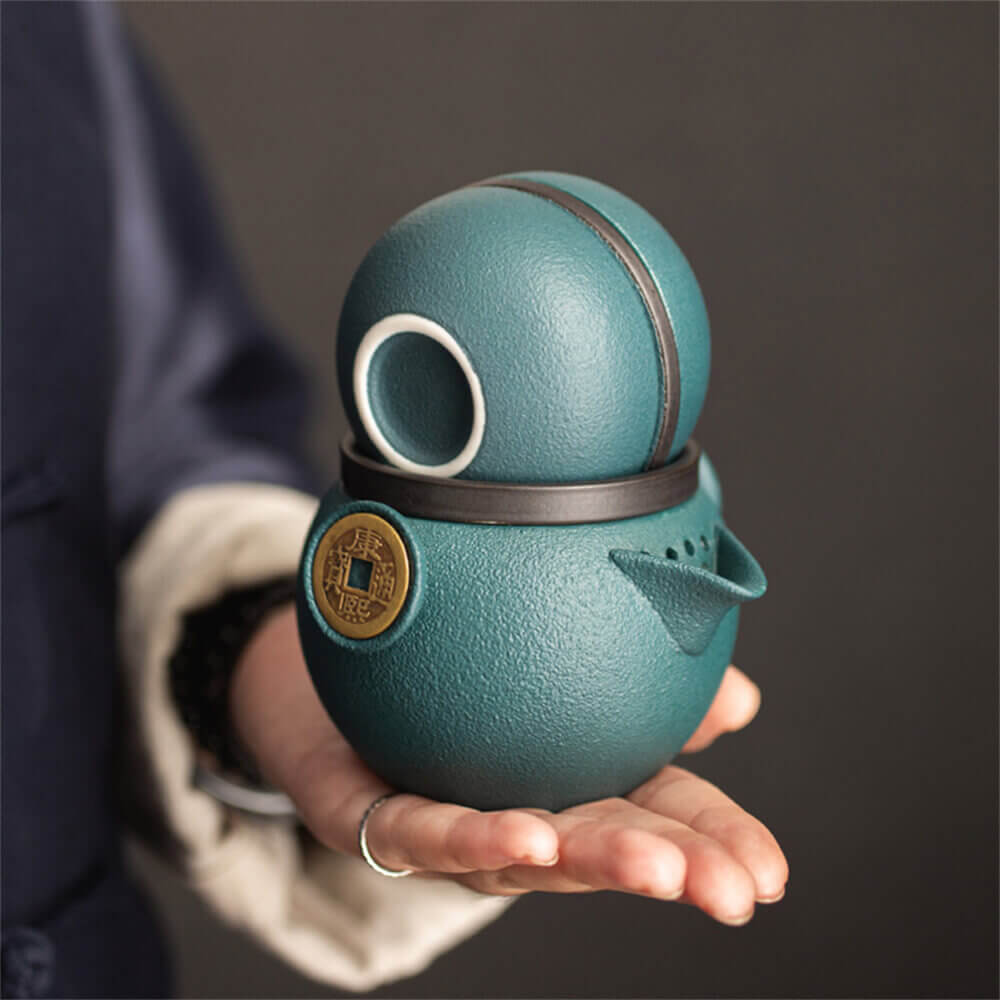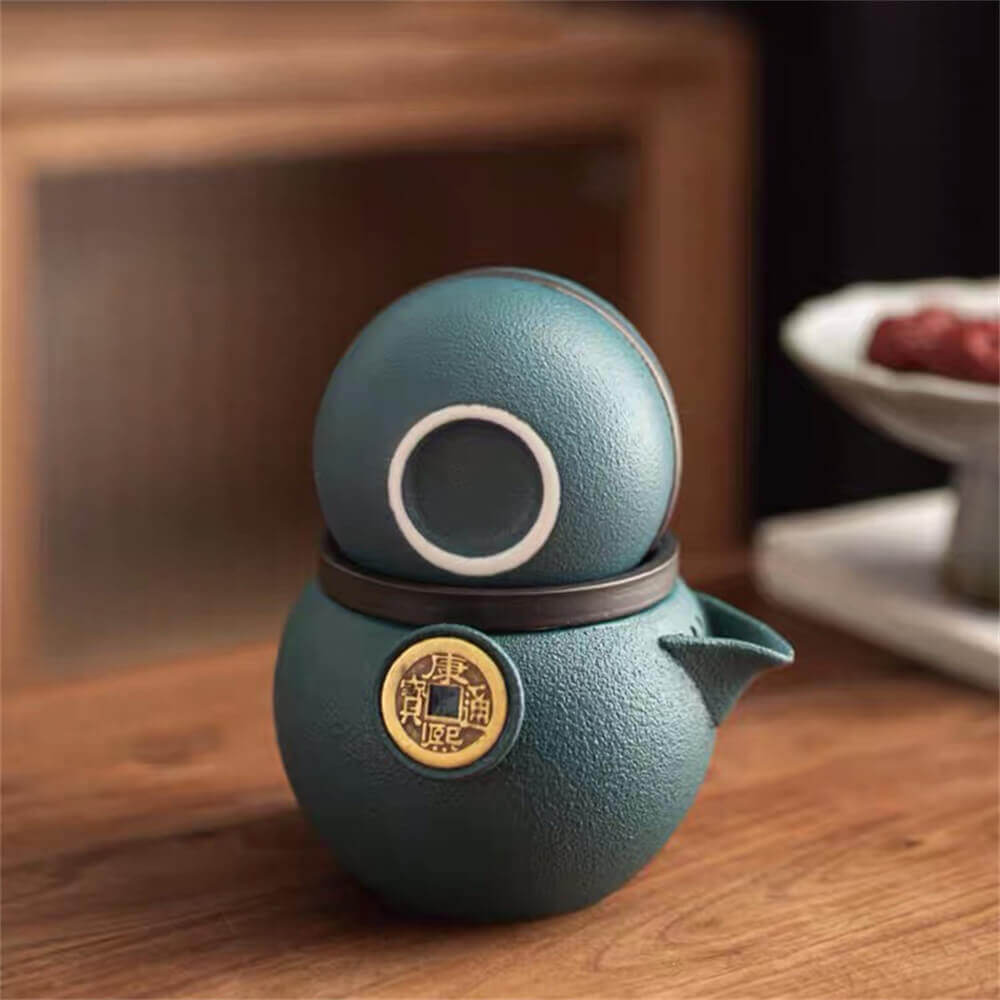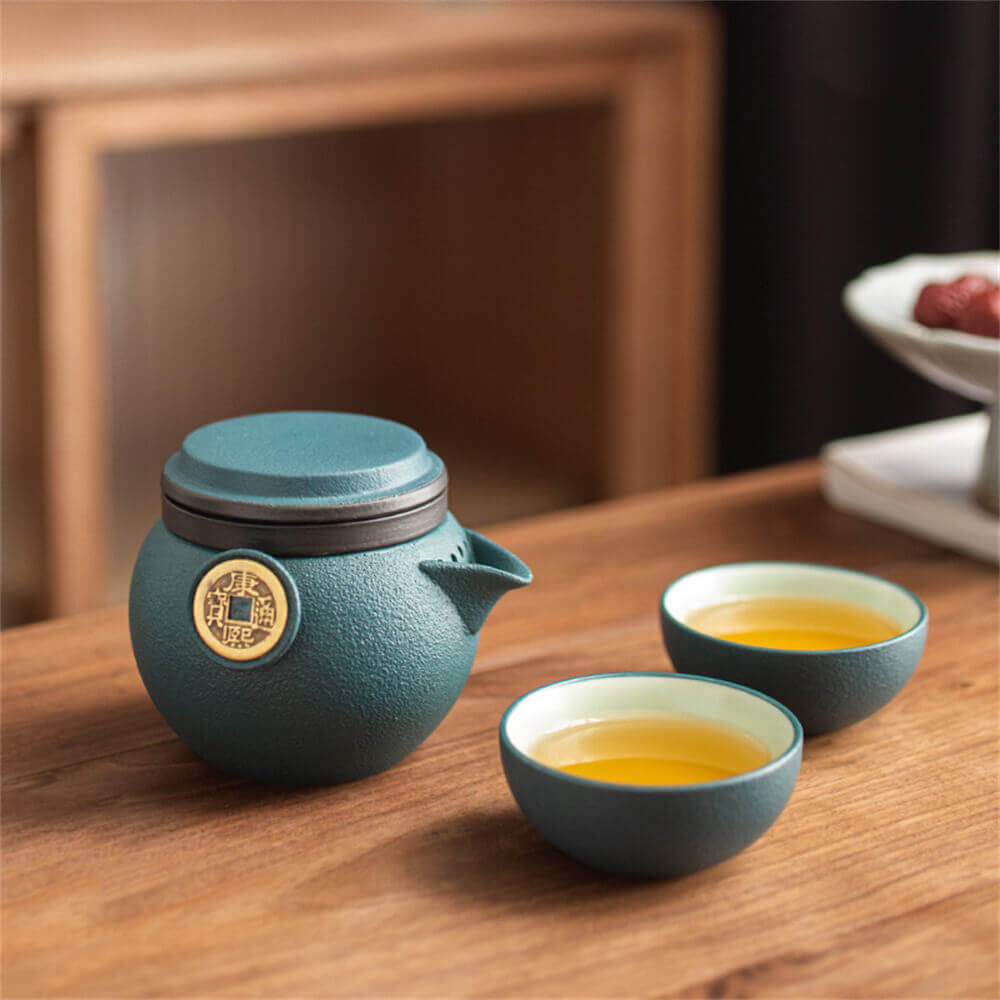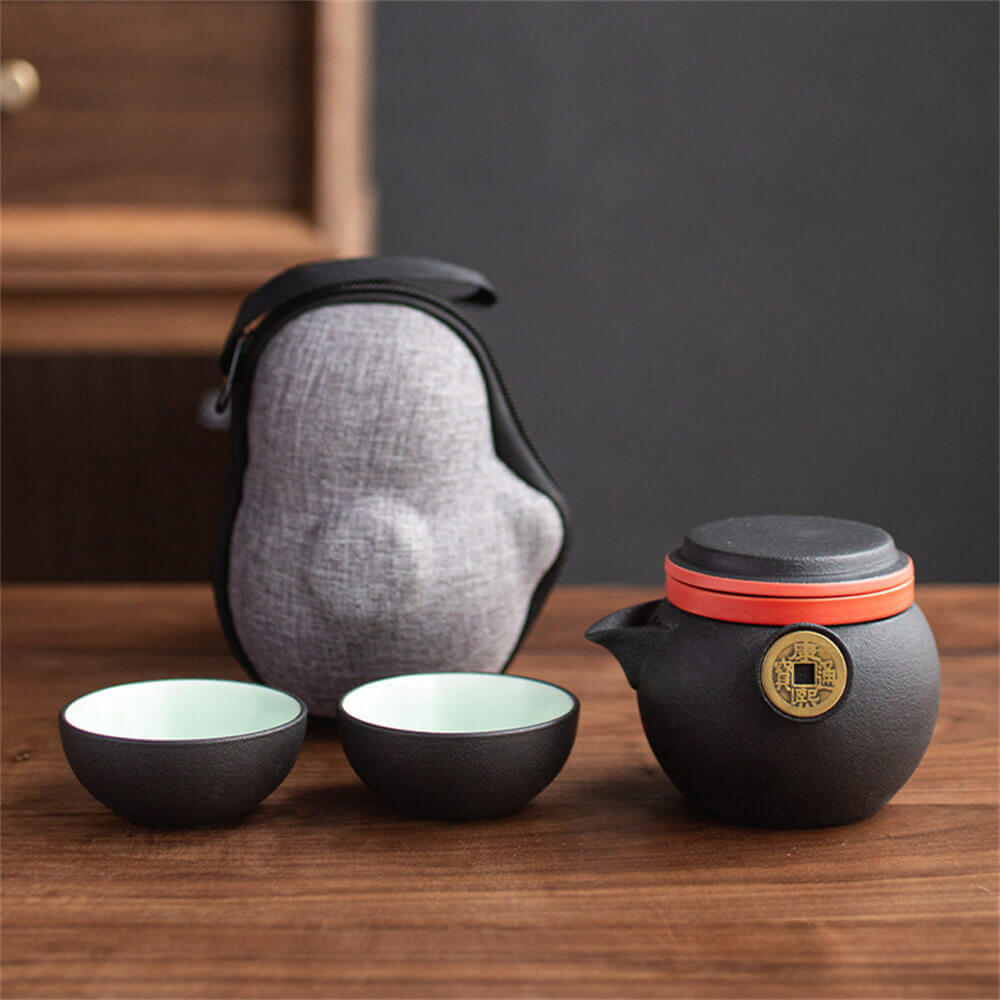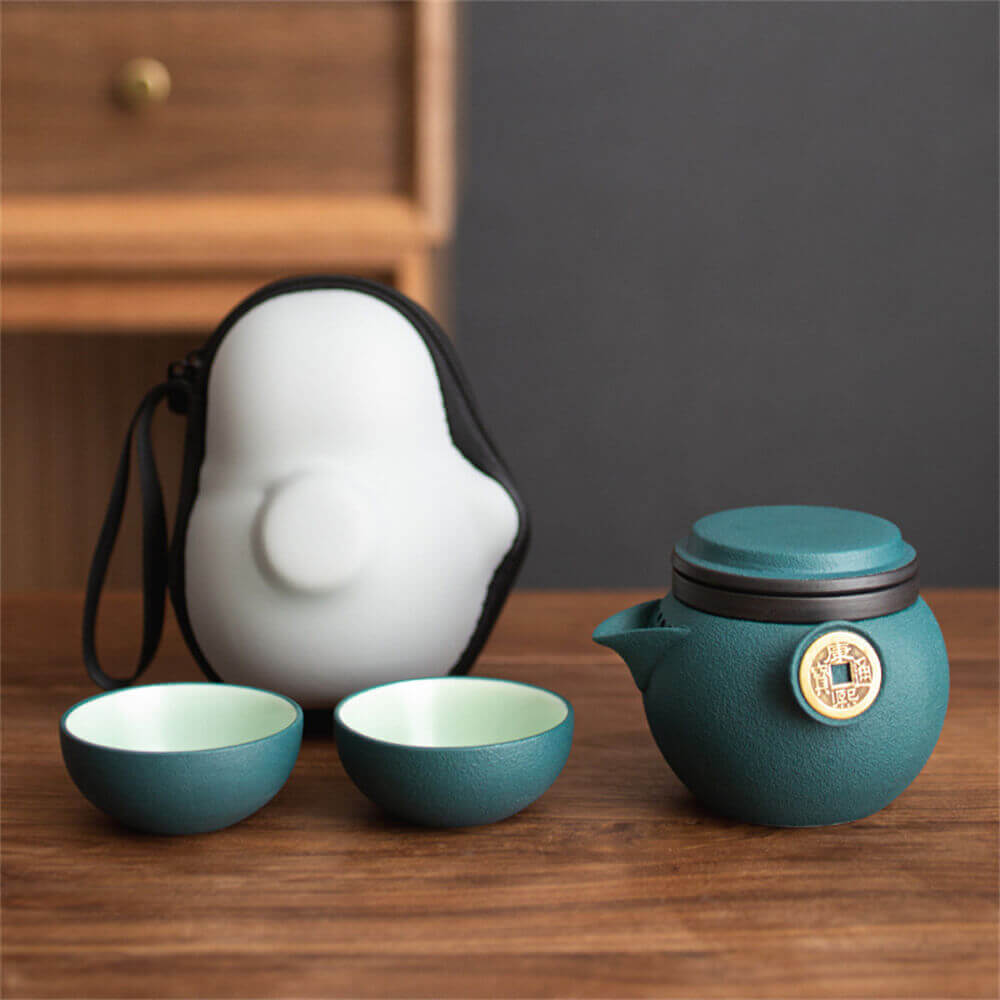 good quality
There is no color difference, the packaging is tall and easy to carry, you can drink tea anytime, anywhere
very convenient
I can't wait to make tea after receiving the goods. It looks good and doesn't get hot when I pick it up. It's even more beautiful with a small tea tray.
Obsessed
It is even prettier than in the pictures! I'm absolutely in love. Great quality and it looks and feels luxurious.
Quality tea set.
Precioso juego de tetera china , ideal para regalar o para consentirte a ti mismo , viene muy bien protegido me preocupaba que me llegara roto pero sorpresa llego en perfectas condiciones 🤞🏻🤞🏻🤞🏻 Un regalo 🎁 con mucho cariño para la maestra de chino de mi hijo
These are gorgeous.
Reviewed in the United States on June 3, 2021
My daughter had an Alice in Wonderland tea party for her birthday, I ordered 3 sets of these cups and stacked them around the tables with candies and little desserts in them. They were too pretty to let a bunch of teenagers actually use so I bought disposable ones for drinks. Everyone complimented these, so pretty! I'm considering buying a few more sets for gifts.