Modelling Of The Cat Portable Tea Set
Regular price
Sale price
$69.99 USD
Unit price
per


This Travel Tea Set is a symbol of seniority in the

 

company office

, and every

 

teacher

 

and

 

doctor

 

likes it very much, it is not just a set of tea sets. Great for use

 

Outdoors

, on

 

Cruise Ships

.

 

It is an expression of the tea lovers' love for themselves, their friends, their elders, and their relatives.
A stunningly beautiful ceramic tea set for those who want the perfect brew, renowned for its beauty and art. You can choose from three styles.
Features:
✔️This is a high-end tea set in terms of quality, style, production technology, aesthetic value, etc., which well reflects the perfect combination of practicality, cultural value and artistic value.

✔️Its color change, the sound of its name, and the legendary story behind it will bring you pleasant thinking and enjoyment. You will begin to enjoy every nuance of the tea's taste and aroma.

✔️ When drinking tea alone, without interruption, you can easily calm down and focus on the tea. At that time, you will also find that your emotions are sublimated with the rise of the tea fragrance. The fragrance of its fragrance, the sweetness of its taste, the sweetness of tea, its beauty, its color changes, its pleasant name, and the legendary stories behind it will all bring you pleasant thoughts and enjoyment.

✔️Modelling Of The Cat Portable Tea Set is made in bright colors, it is perfect for long-term use and the design will not fade. It has a ceramic material that is not easy to accumulate bacteria. Can purify water and sterilize. Elegant in style, practical and artistic value, it is world-renowned and has always been loved by tea lovers. Perfect as a gift for family and friends.
Includes:1 Small Cup, 1 Big Cup, 1 Tea pot,1 Travel Bag.
Product style: Red, White, Green
Product Measurements(cm):as the picture shows
*This data was obtained from manually measuring the product, it may be off by 1-2 INCH (2-3CM).
Share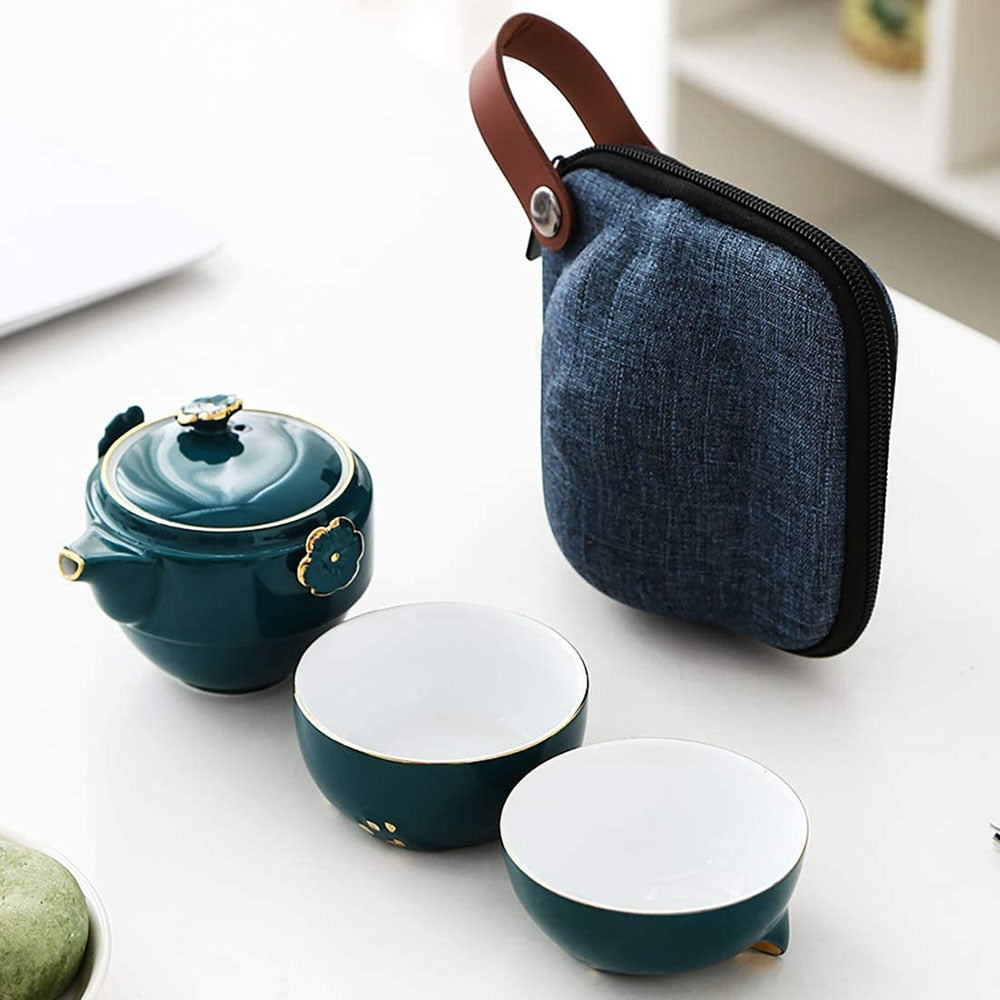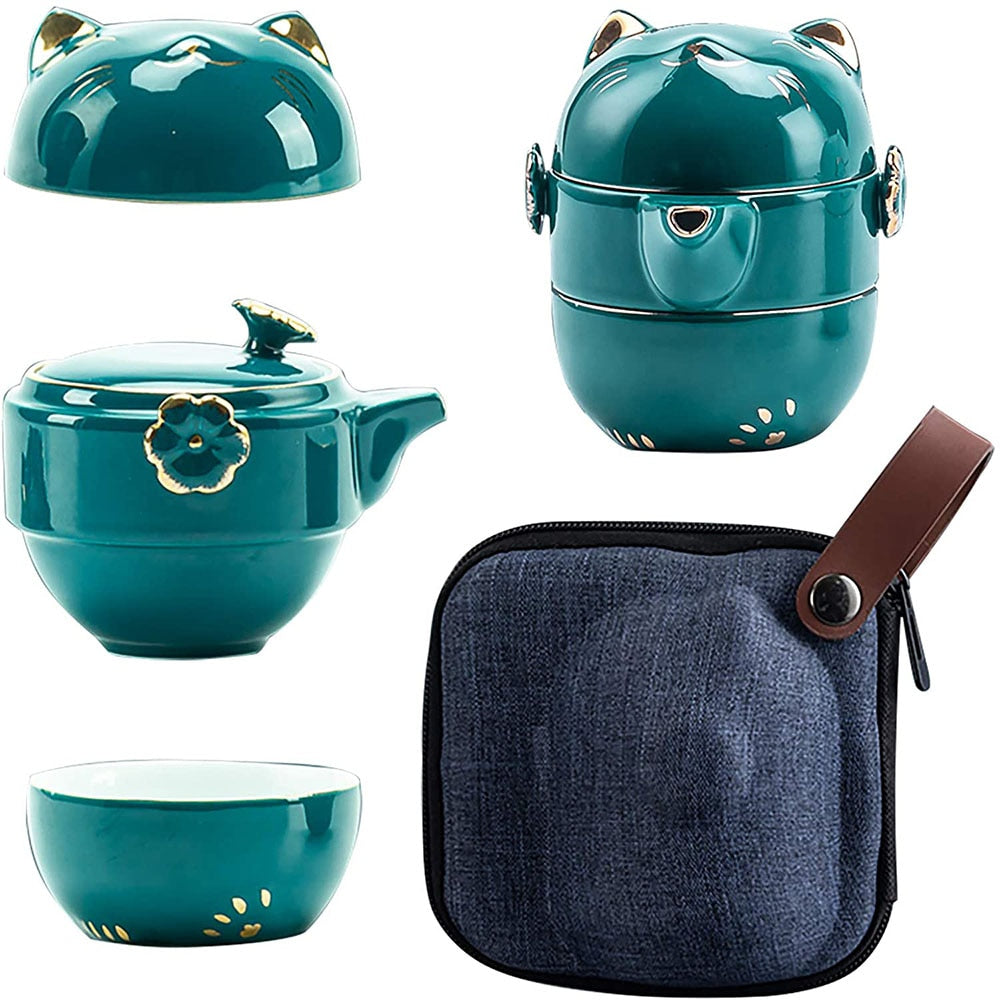 Theiere chat
Bien arrivée, très joile. c'est pour un cadeau. Livraison correcte, pas trop longue. très bien emballé. On la voit de bonne qualité et conforme aux images et videos.
Thank you very much.
There was a problem with the address, so I was worried until it arrived. But they did a good job and I got the tea utensils I wanted. Thank you very much.
Very cute!!
Packaging was a bit rough on the outside but everything was perfect on the inside. The cat tea set is super cute in appearance and seems very sturdy and well made. Looking forward to gifting this and seeing their reaction. Thank you!! Now I can't wait to place an order for myself. :)
So pretty!
I gifted this to my mother and she loved it! It looks so authentic and it's beautiful! The pots and cups are glass so a little fragile but arrived in perfect condition!
Very cute for your young tea lover
Well made. A little hard to pack up in container at first. My neice loved it.