Rocking Wooden Handle Teapot Automatic Tea Set
Regular price
$128.90 USD
Sale price
$79.99 USD
Unit price
per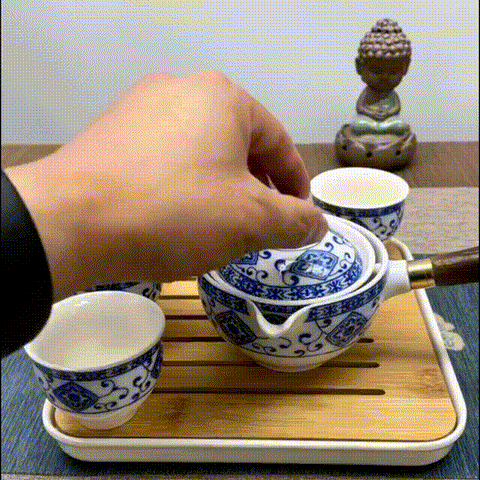 Product Measurements(cm):  As shown in the picture;
This Travel Tea Set is a symbol of seniority in the company office, and every teacher and doctor likes it very much, it is not just a set of tea sets. Great for use Outdoors, on Cruise Ships. It is a source of protection, support and love. It is an expression of the tea lovers' love for themselves, their friends, their elders, and their relatives.
A stunningly beautiful ceramic tea set for those who want the perfect brew, renowned for its beauty and art. You can choose from eight styles.
Features:
✔This is a high-end tea set in terms of quality, style, production technology, aesthetic value, etc., which well reflects the perfect combination of practicality, cultural value and artistic value.

✔Its color change, the sound of its name, and the legendary story behind it will bring you pleasant thinking and enjoyment. You will begin to enjoy every nuance of the tea's taste and aroma.

✔ When drinking tea alone, without interruption, you can easily calm down and focus on the tea. At that time, you will also find that your emotions are sublimated with the rise of the tea fragrance. The fragrance of its fragrance, the sweetness of its taste, the sweetness of tea, its beauty, its color changes, its pleasant name, and the legendary stories behind it will all bring you pleasant thoughts and enjoyment.

✔Rocking wooden handle teapot automatic tea set is made in bright colors, it is perfect for long-term use and the design will not fade. It has a ceramic material that is not easy to accumulate bacteria. Can purify water and sterilize. Elegant in style, practical and artistic value, it is world-renowned and has always been loved by tea lovers. Perfect as a gift for family and friends.
Includes:4 Tea Cups,  1 Teapot, 1 Teapot Saucer, 1 Tea Strainer, 1 Gift Box.
Product style: A、B、C、D、E、F,G、H、Color change
Share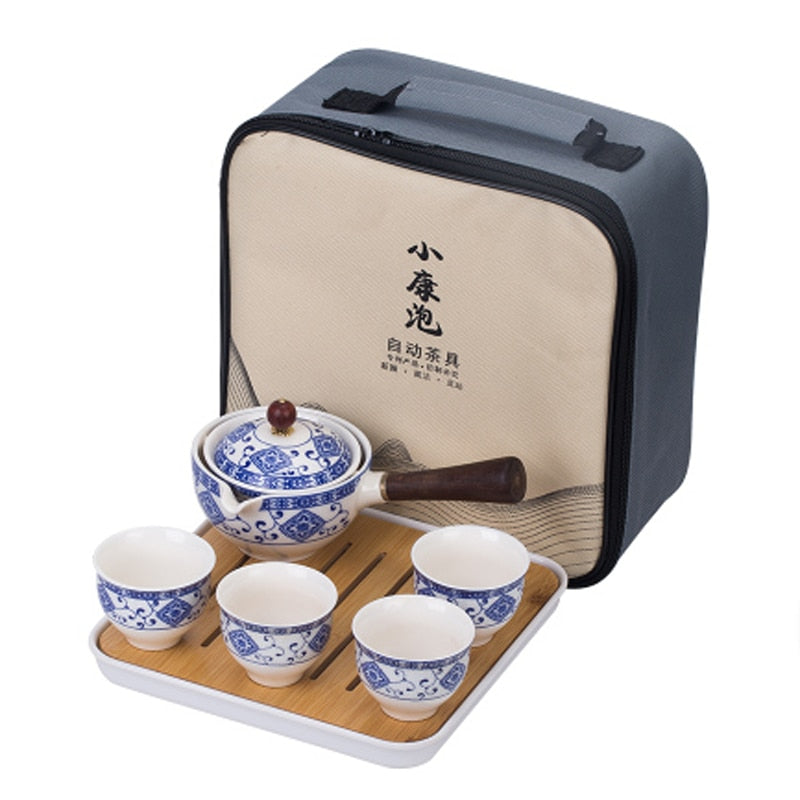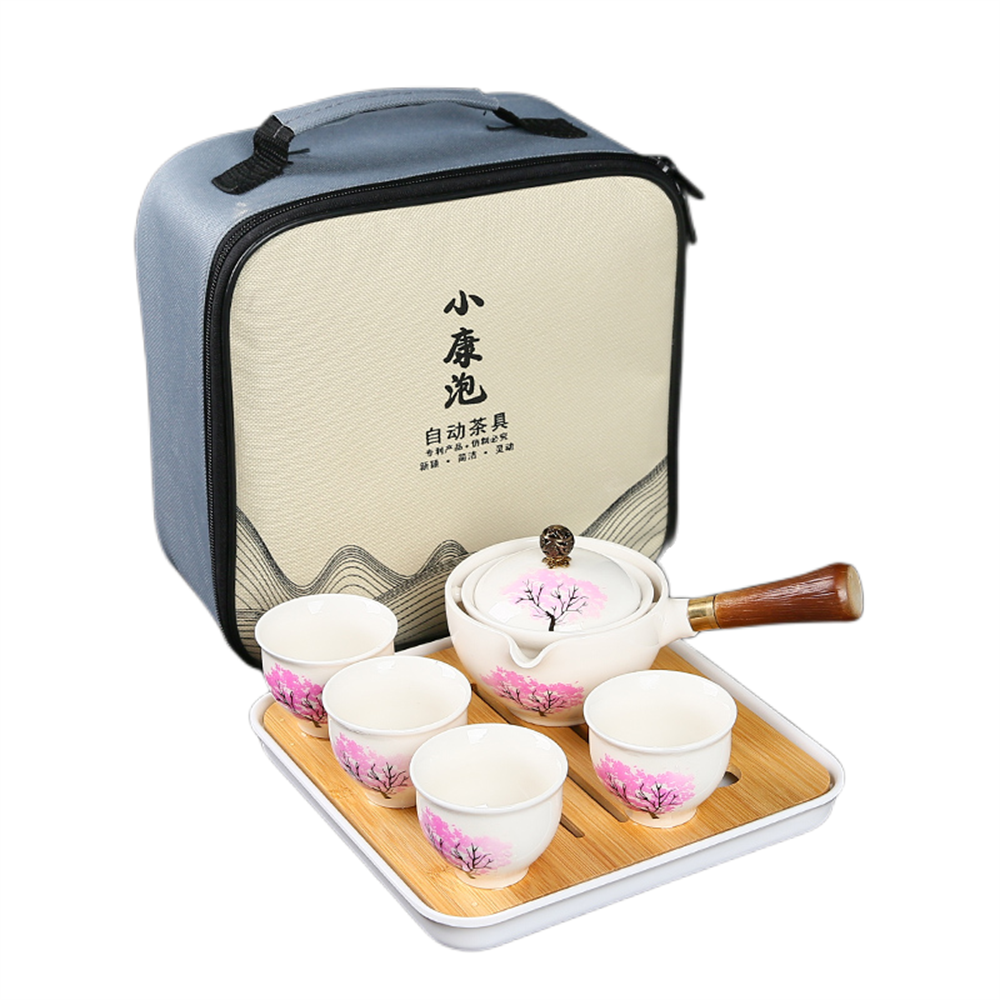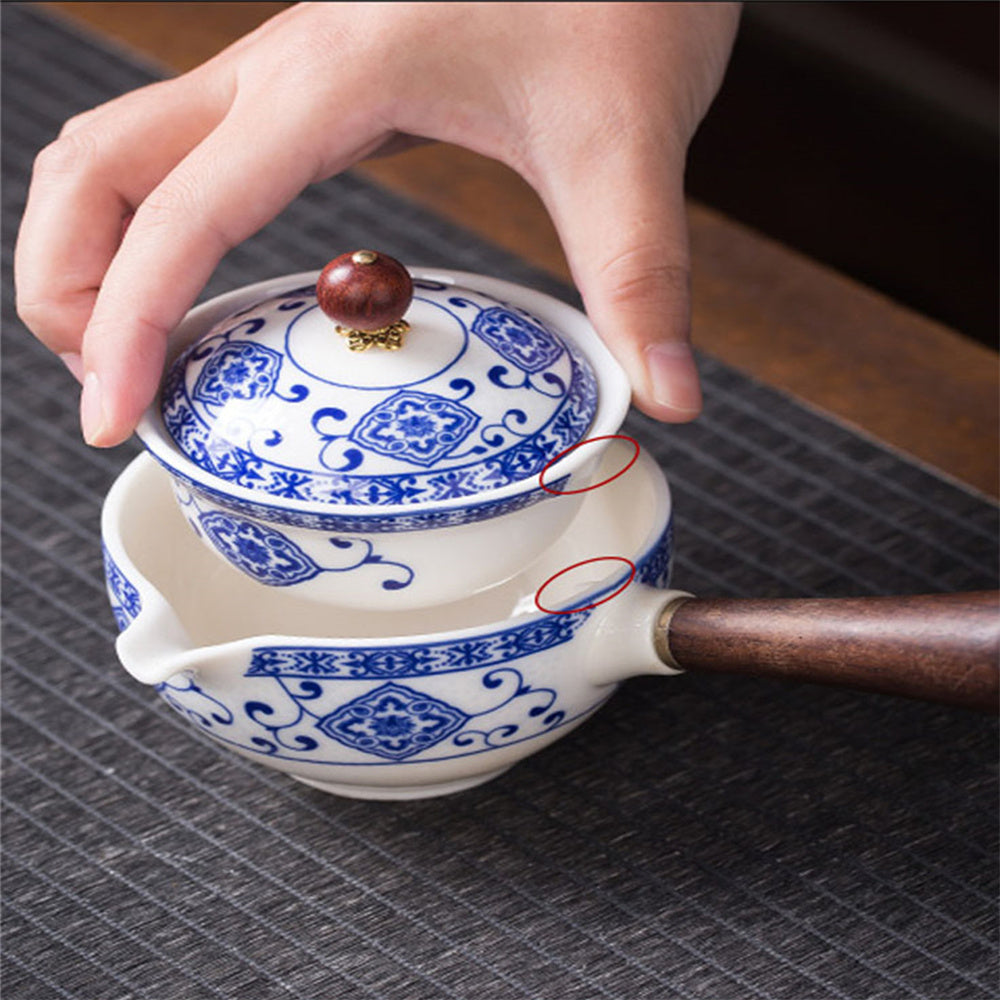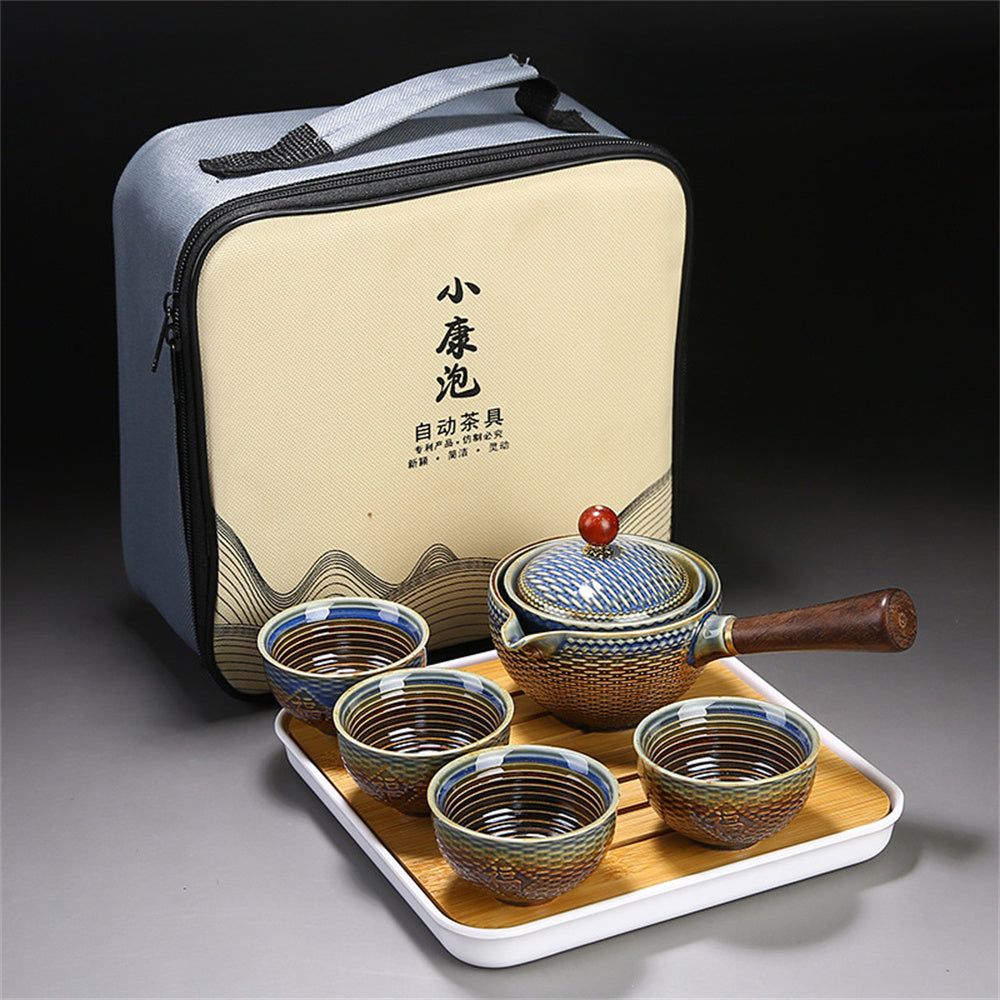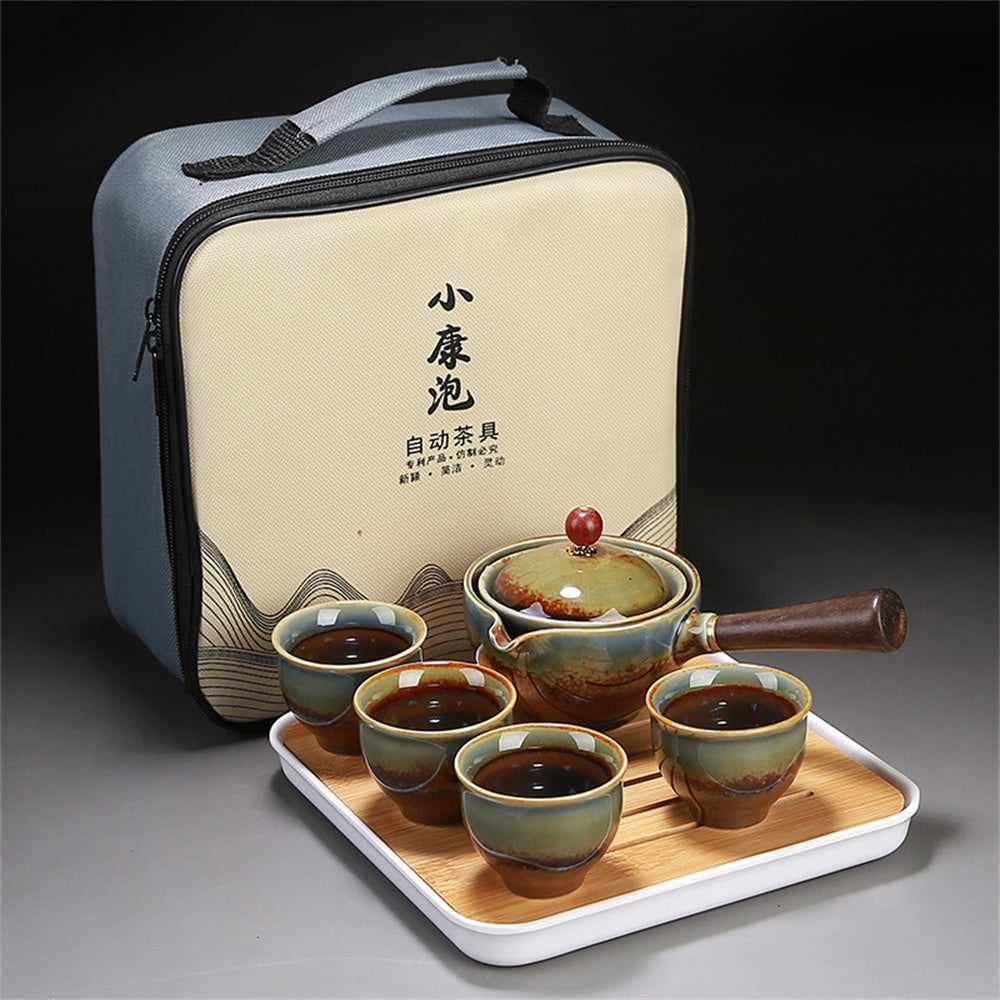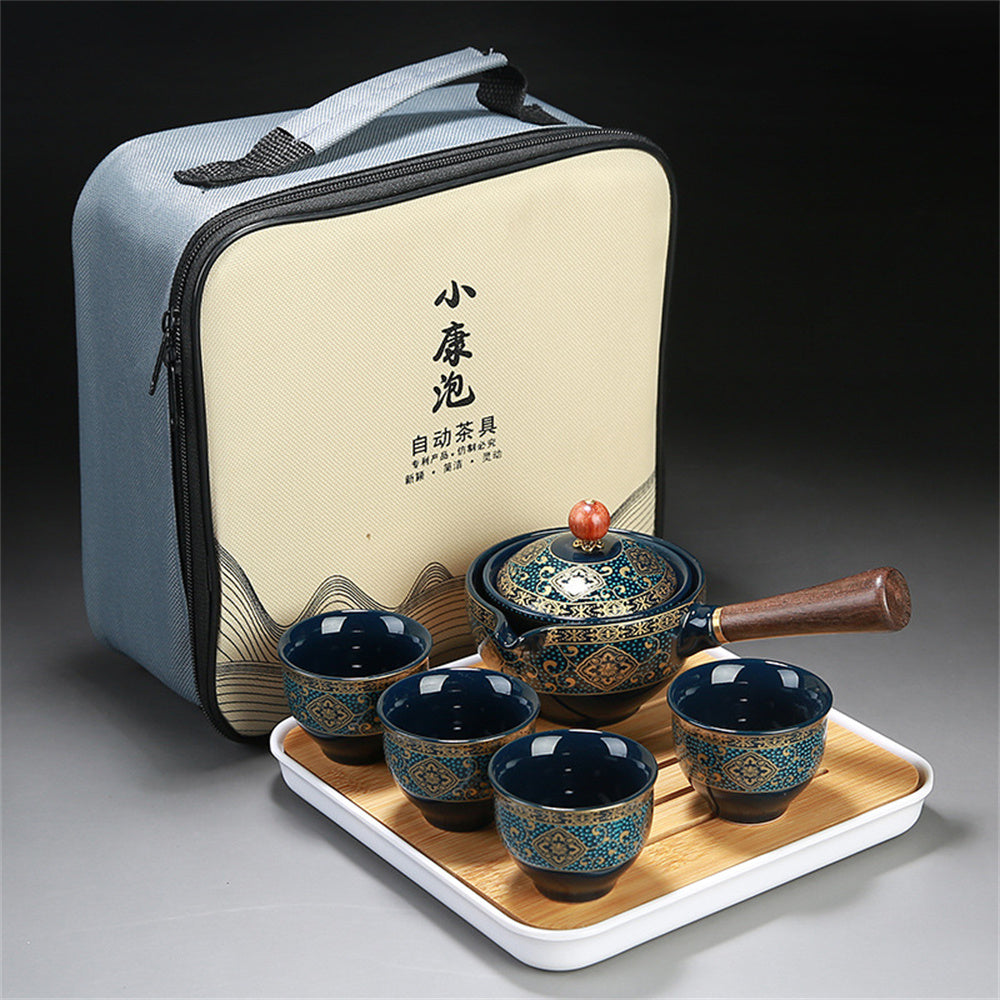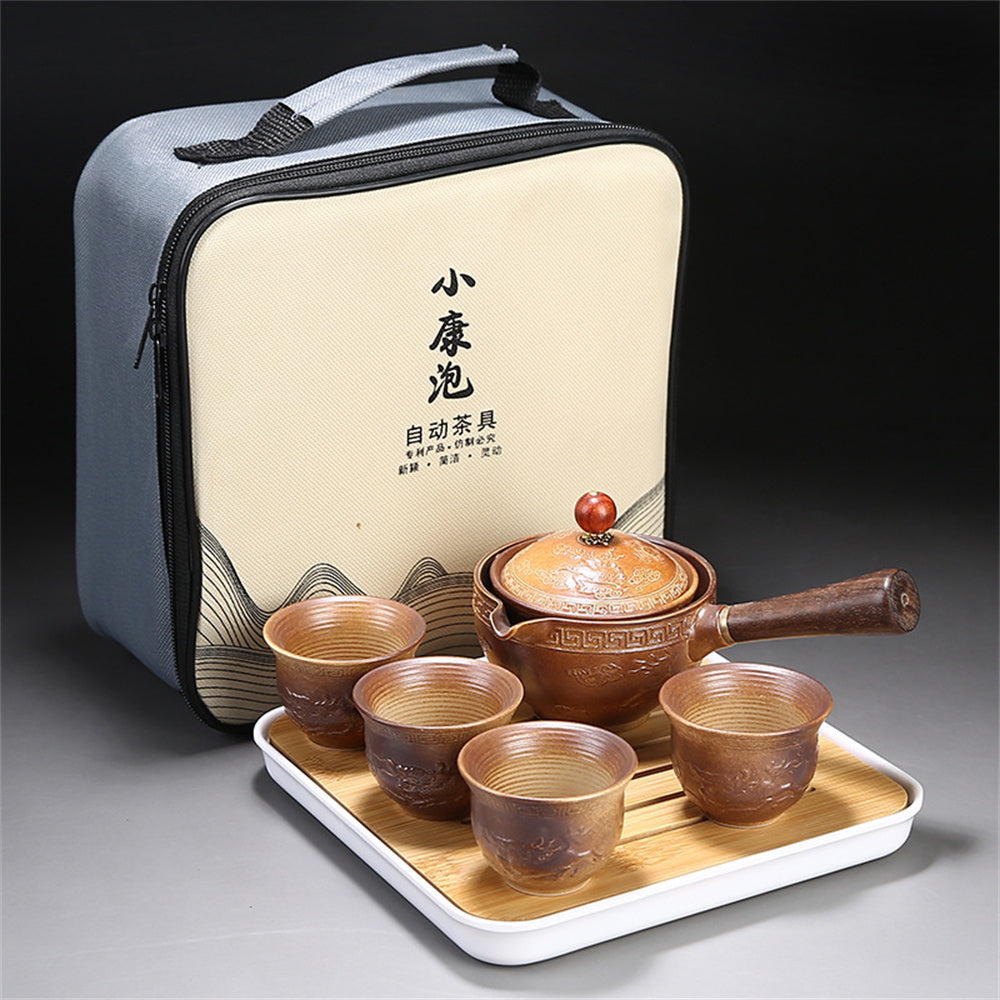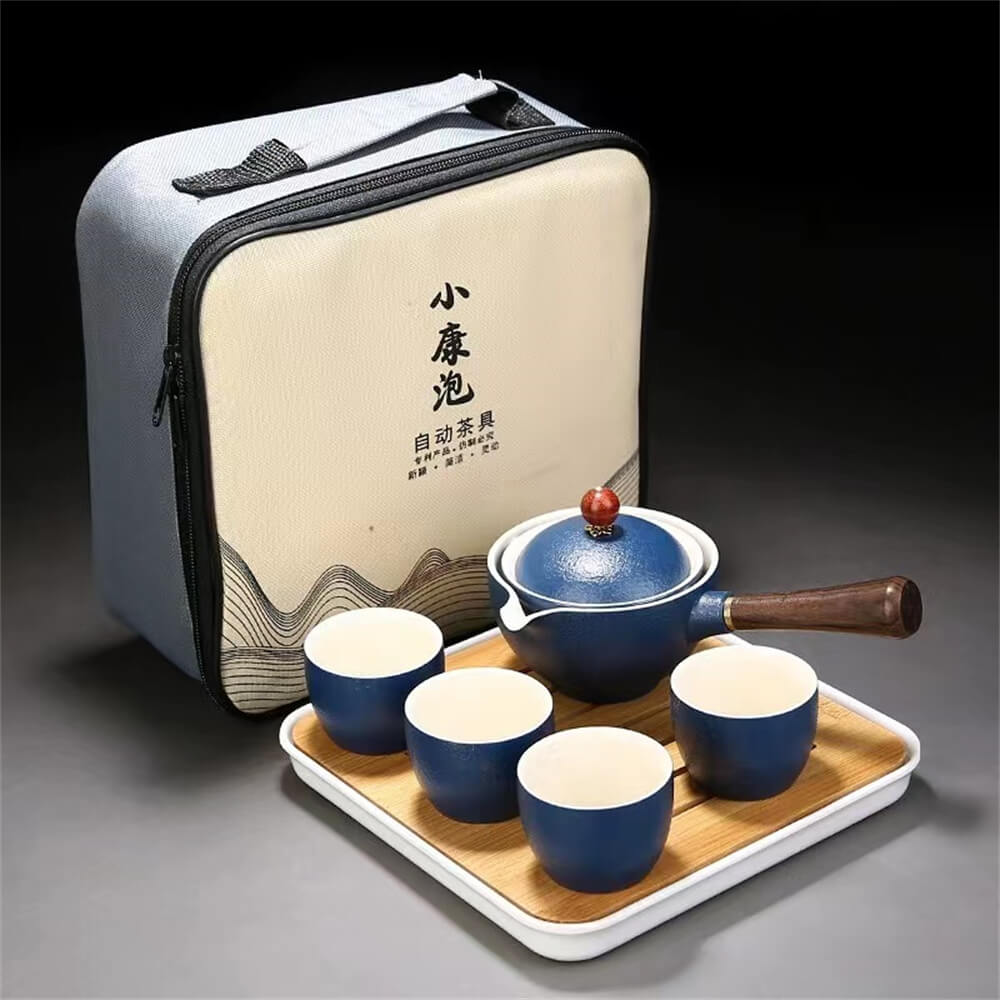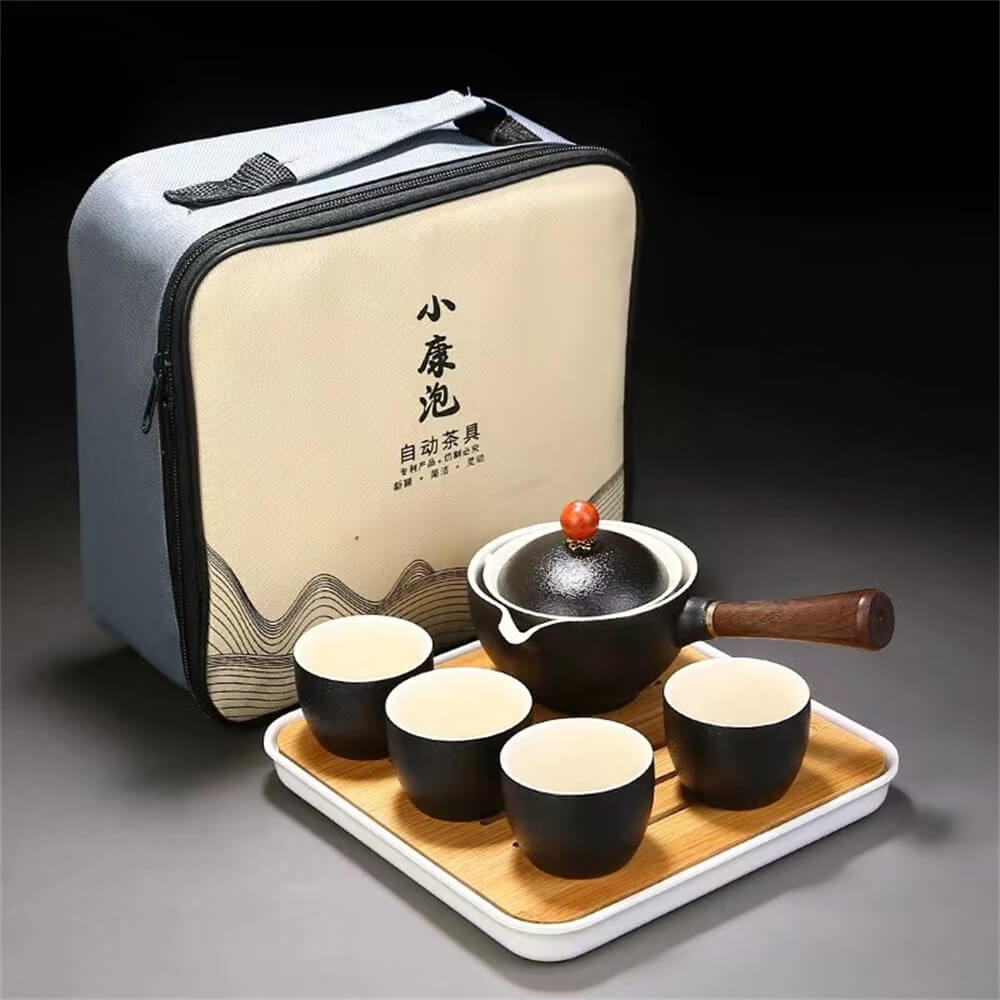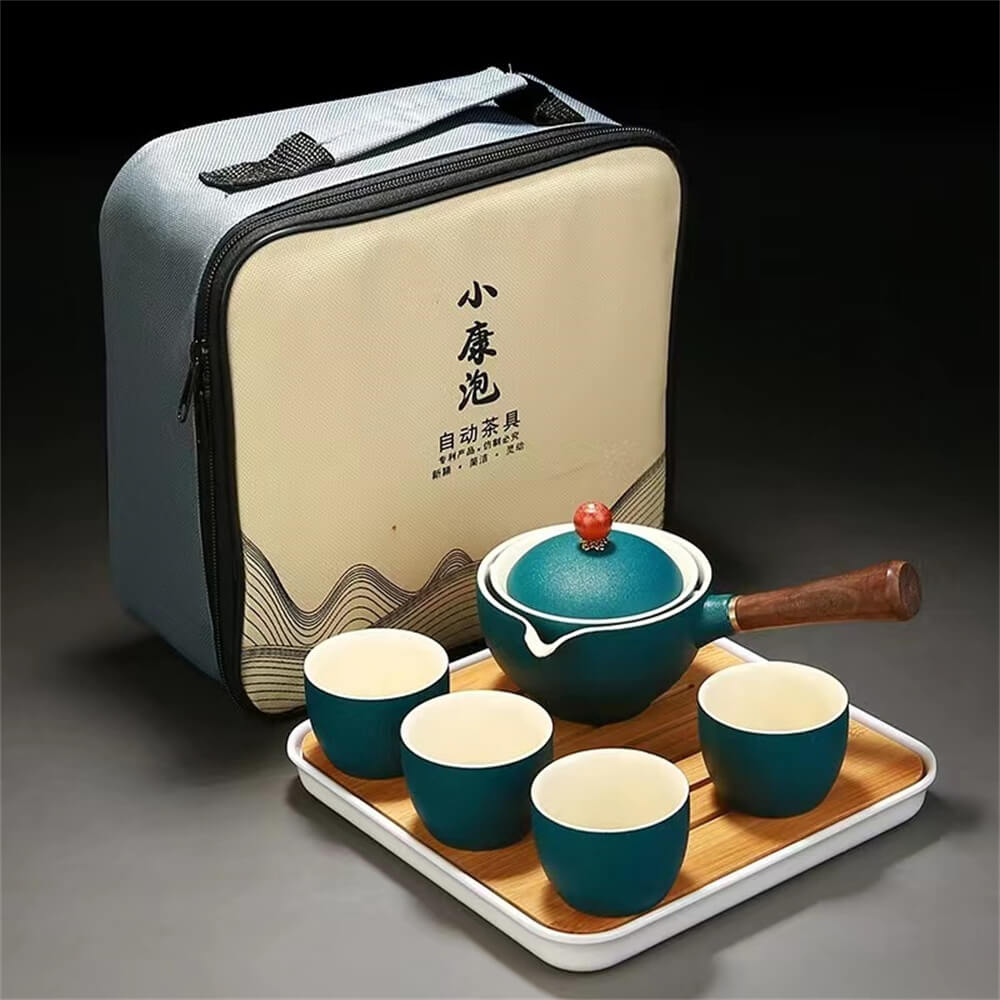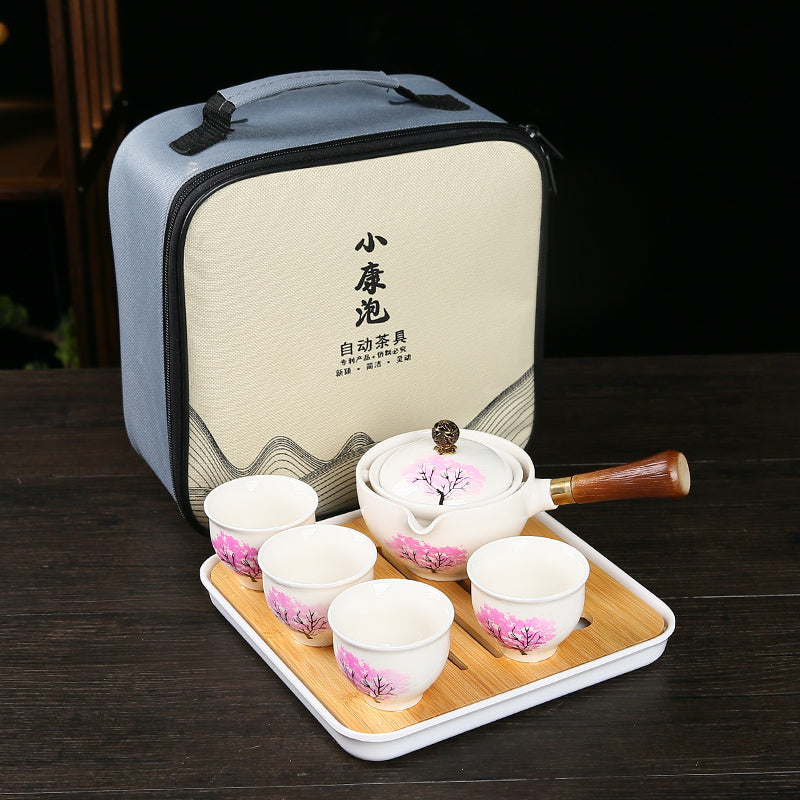 Rocking Wooden Handle Teapot Automatic Tea Set
Beautiful teacups. Came packaged really well, had no damage or breakage in shipping. I purchased 24 for a baby shower tea and each guest got to take one home as a favor. They absolutely loved them. Colors are vibrant. I only wish I had a few left over for myself!
Great Product
Very satisfied with a shopping, the merchant's service is good, the delivery is fast, the logistics is also very powerful, the baby likes it very much after receiving it
Perfect for 11 y/o granddaughter, very nice set
My 11 y/o granddaughter is interested in teas, so I gifted her this. It is really lovely, and the pot tilts in a way that it doesn't spill easily. The cups actually hold more tea than I expected. I bought scones and we had a nice tea party. She had fun being the hostess with her new tea set. Recommend!